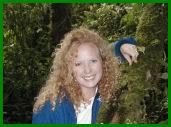 I'm so excited about
this donation story
because I feel like I had a very small part in it. I asked Amber from
Crazy Bloggin Canuck
and
Mile High Mamas
if she wanted to donate a dollhouse as part of the Project Dollhouse program I had organized for
Caring Corners
. She accepted my offer, and not only did she donate the
Mrs. Goodbee interactive dollhouse
to a family in need, she donated another wonderful product to a charity.
The
World Discovery Box
is a collection box for kids that encourages scientific discovery by providing them a place to put all the goodies they find on hikes and exploratory adventures. (Looks like a great gift for my four year-old son, in fact!) Amber remembered reading about
The Ralston House
and set up the donation.
She wrote:
This non-profit agency provides services for sexually, physically or emotionally abused children and their families. This safe haven is a place where they can share their stories and begin to heal. I would donate the box to them.

World Discovery Box's owner John Skowland was thrilled with the idea and we contacted Ralston House.
discovery box
John personally delivered the World Discovery Box from Durango and I got the tour of my life at the Ralston House. As I listened to the services and stories of the many battered children who are helped during this fragile time in their life, I was so moved.

What would be more appropriate by showing these precious children the world of The Discovery Box when so many of their worlds are crumbling?

And you know what? These simple gestures have made me that much more mindful of all that I have to be grateful for this Thanksgiving. Football games and all.

My challenge to you this Thanksgiving? Don't just express your gratitude, show it. Whether it is extra time spent in meaningful activities with your children or if you are in a position to help someone in need.
Thanks Amber and John for making this donation happen, and thanks to the Ralston House in Durango, Colorado for offering services to children who need them.